In this era of smartphones, the idea of widgets is spreading like a wildfire. Most people are using it on their phones, as they realise the wide range of benefits. Earlier people avoided its use, as it was eating up the memory in the phone. However, with the advancement in technology, today we have got phones with 2 GB RAM, so we do not have to worry about the space.
The field of Windows Mobile Widget Development is booming because of the long list of benefits of widgets in the phones. Let us throw some light on the most significant benefits for the same: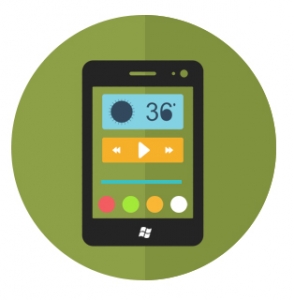 The best thing about the widgets is that they are right in front of your face. There are a few things which about which you want to stay updated or want to update it by yourself every now and then. for example, weather conditions or to-do list. So, it shall be really convenient to you if they are in front of you on the wallpaper.
INCREASE THE LIFE OF BATTERY:
If the things which you need to use frequently are not on the wallpaper and hidden somewhere into the folders; you will take a lot of time to open it each time you want to use it. Travelling from home screen to the destination folder not only takes a lot of time but also drains out the battery of your phone. So, using widgets shall help you increase the life of the battery.
MAKES THE MOST OUT OF A LARGE SCREEN:
You have paid a lot extra for the large screen phone that you are using, just because using small screen phones are embarrassing these days. So, why not make the most out of this large screen? You can use the screen for widgets so that you can see everything at once.
As you must have noticed the importance of widgets in your mobile phones, do contact us if you are in the quest of the company that provides the best windows mobile widget development services. Our team of Windows Mobile widget developers is highly skilled and experienced. Not only widget developers, But we have also experienced Developers for Windows phone apps development and Windows tablet apps development as well. They will not fail in providing you professional, yet friendly services to meet your expectations and provide complete satisfaction.